Astigmatism Treatment in Southside
Say Goodbye to Blurred & Distorted Vision
Have you been told you have astigmatism?
Are constant headaches and eyestrain impacting your life?
Astigmatism is a common eye condition characterized by an irregular curvature of the cornea that causes blurry, fuzzy, or distorted vision.
While astigmatism can certainly be a nuisance, there is no reason to suffer from it. It can be easily corrected with eyeglasses, contact lenses, or laser eye surgery.
For astigmatism treatment, contact A1A Family EyeCare in Southside today!
---
Give Your Eyes the Care They Deserve
---
How We Can Help
Come in for an eye exam and we'll determine what type of lens correction will offer you the clearest vision possible.
We'll discuss all your treatment options so you can feel confident that you've chosen the best option for your visual needs and lifestyle.
During your follow-up visit, we'll make sure that you're comfortable with your new eyewear and we'll check that your new lenses are providing you with crisp, clear vision.
---
4 Ways to Treat Astigmatism
Prescription eyeglasses

Mild to moderate levels of astigmatism can often be corrected with eyeglasses that contain a unique optical power (cylinder) to combat blurry vision caused by astigmatism.

Toric contact lenses

Toric contact lenses are customized to your corneal shape and contain varying corrective powers throughout the lens. These soft contact lenses provide clear, sharp vision for people with mild to moderate astigmatism.

Scleral contact lenses

Scleral contact lenses are ideal for moderate to severe astigmatism. These specialized rigid lenses are designed to arch over your irregular shaped cornea and rest on your sclera (the white part of your eye), to deliver clear vision.

Laser eye surgery

If you're looking to free yourself from eyeglasses and contact lenses, laser eye surgery offers permanent astigmatism correction. Candidacy for laser eye surgery depends on your age, and the type and severity of your astigmatism.
No matter your level of astigmatism, A1A Family EyeCare in Southside has the perfect solution for your needs.
---
Your Astigmatism Treatment Specialist in Southside
Meet our Eye Doctors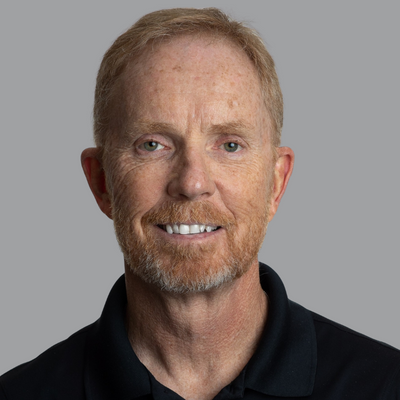 Monday

9:00 am - 6:00 pm

Tuesday

9:00 am - 6:00 pm

Wednesday

9:00 am - 6:00 pm

Thursday

9:00 am - 6:00 pm

Friday

9:00 am - 6:00 pm

Saturday

8:00 am - 12:00 pm

Sunday

Closed
- May. 25, 2023
This place is great! I know I'm not the easiest to please when it comes to glasses and contacts bu
... Show More
t every time I go, everyone there is patient and kind. The front staff took the time to figure out and check my insurance when I had no information with me and no idea where it was through. They were able find it and save me hundreds of dollars. The tech who took me in for the prelim testing was kind and funny and patient with my eye "issues" (I hate things close to my eyes) and was able to successfully perform all duties without me hyperventilating. lol Dr mattox was very nice and took the time to talk about my past script and my new script and was able to answer all my questions regarding contacts . She was the first to find some where I could actually see out of instead of blaming my condition. I didn't purchase glasses this last visit simply because my prescription didn't change enough to warrant the cost. I've bought glasses from them before (during COVID) and ended up not liking how they looked once the mask was off and they were nice enough to let me swap them out. A complete redo without a hassle. I Highly recommend the office.
- May. 12, 2023
I love everything and everyone at A1A Family EyeCare! I recommend them to everyone!
- Apr. 21, 2023
Great care I grace this provider a 10 +
- Apr. 11, 2023
Dr. Brown is always great but recently, she went above and beyond when I had an issue. Hard to find
... Show More
that these days!!
- Mar. 18, 2023
Good and attentive staff . Dr. Horning is a good doctor.
- Mar. 13, 2023
Dr. Horning is skilled, thorough, patient, and polite. Highly recommend.
- Mar. 08, 2023
Awesome!! Dr took time to really listen and help me. Hopefully my new contacts will help me to see b
... Show More
etter going forward!
- Nov. 11, 2021
I came in and was seen before I could even finish the intake paper work! The service was extremely f
... Show More
ast and the staff was so friendly.
- Mar. 29, 2021
Outstanding service in a beautiful setting. The staff and Doctor were professional and polite. This
... Show More
was my first eye exam in more years than i care to share. My outcome was great and I credit everyone for making me feel like i mattered. The visit, frames and lenses were easily affordable. I highly recommend A1A Family Eyecare and VSP vision insurance.
- Dec. 30, 2020
Excellent customer service. And variety of products. Nice prices.
- Mar. 13, 2020
Great facilities and staff.
- Jan. 24, 2020
The staff is great and the office is very clean. Anna at the front desk is always very friendly and
... Show More
upbeat. You never have to wait and the doctor spends plenty of time with you.
- Nov. 10, 2018
Great experience. Love these folks!
- Feb. 09, 2018
Great people, great staff, a joy to work with!
- Jan. 19, 2018
I was so impressed with the customer service and solutions today visiting A1A family eyecare for the
... Show More
first time today. I am highly recommending them for sure! I had a pair of glasses that needed repair, I did not purchase these glasses from this optical shop but was having a hard time finding a place that sold the Silhouettes. I called ahead of time and was told I didn't need an appointment. I walked in and was greeted by friendly front staff and was immediately assisted. They were able to fix my glasses in a very timely manner, same day!! Can't ask for more than that! And extremely reasonable price at that! When it comes time for a new pair no question I will be returning! Thank you for a great experience today!!
- Dec. 29, 2017
Excellent eye care center, All opticians and staffs are best of best !!!
- Jul. 03, 2017
My wife and I went there for prescription sunglasses. Andrea and Rainey provided "World Class" cus
... Show More
tomer service and were extremely pleasant and accommodating. These ladies really get it!
- Jan. 20, 2017
By far has always been best eye care all around. Just wish they hadn't moved from their beaches loca
... Show More
tion. But it is understandable, almost every retailer did.
- May. 28, 2016
Their service is absolutely excellent! I loved the staff and they made me feel right at home. This w
... Show More
ill definitely be my home "go to" eye care Center. They will be getting my service & money for a long time lol.
- Apr. 11, 2016
The staff is great here! Every single one of them. Love it here!
Astigmatism Diagnosis Treatment FAQs
What does astigmatism do to your eyes?
Astigmatism occurs when either the cornea or the lens inside the eye has mismatched curves, causing the eye surface to be egg-shaped rather than round.
While astigmatism causes blurry vision at all distances, it can also cause:
Wavy or distorted vision
Eye strain
Headaches
Squinting
Poor night vision
How do you fix astigmatism?
If you have astigmatism, corrective lenses (contacts or glasses) specifically designed for astigmatic eyes are an effective way to correct your blurry vision. They contain your optical prescription along with a specific cylinder lens power to target astigmatism and provide you with crystal clear vision. Laser surgery is another effective option to correct astigmatism.
Why has my astigmatism worsened?
About 20% of babies are born with astigmatism. In most cases, it disappears by around age 5. In others, astigmatism can become permanent and even worsen over time, generally stabilizing once the eyes reach their adult size (at around age 20).
---